Welcome!
SERVICES DURING CORONA VIRUS PANDEMIC CAN BE FOUND ON OUR YOUTUBE CHANNEL BY CLICKING HERE: SERVICES.
A CHILDREN'S SERMON WILL BE UPLOADED ON THAT PAGE AS WELL – JUST FOR THE "LITTLES" IN YOUR LIFE 🙂 – THERE WILL ALSO BE LINKS FOR YOU TO USE WITH YOUR CHILDREN TO HELP YOU NOT MISS OUT ON TEACHING THEM ABOUT GOD AND HIS LOVE DURING THIS TIME AWAY FROM MEETING AT CHURCH AS WE NORMALLY DO.
DURING THIS TIME OF HEALTH CONCERN, THE CHURCH OFFICE IS CLOSED BUT AVAILABLE FOR NEEDS BY APPOINTMENT ONLY
PLEASE CALL 716-372-5151
MEMBERS CAN CONTACT ONE OF OUR PASTORS
OR THEIR DIACONATE CAREGIVER.
WE WILL RESPOND AS SOON AS WE ARE ABLE.
Welcome to Olean First Baptist Church! We are so glad that you have found us!
We are located at 133 S Union St in Olean NY.
We would love to see you in person at a service! We worship at 9:30am every Sunday followed by Sunday School for all ages at 11am.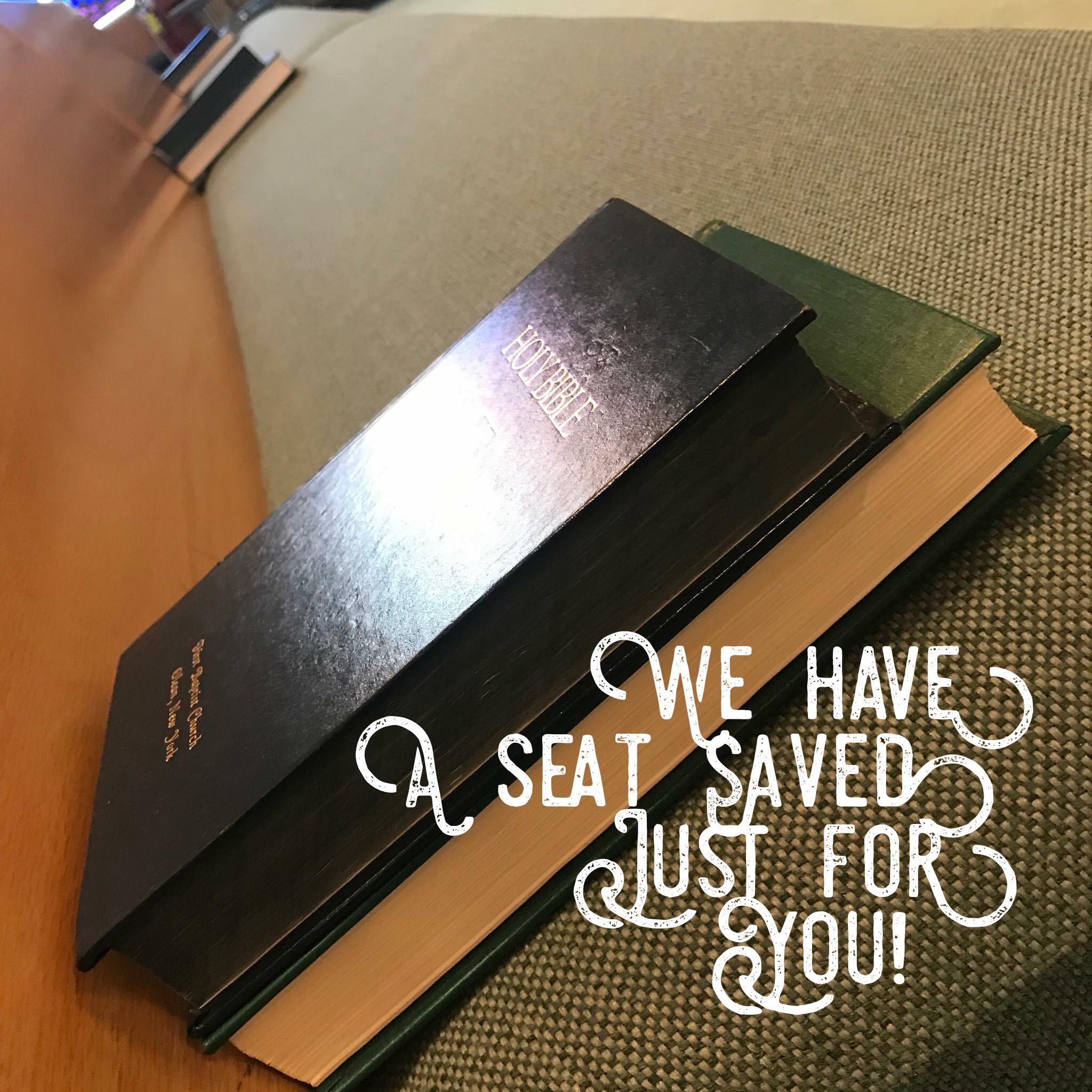 As you will see on our calendar and in our newsletter we are busy doing the Lord's work and strive to be the Church of Jesus Christ – where every member is a minister.
Contact us by phone at 716-372-5151. Find us on Facebook as well at OleanFirstBaptistChurch
If you are unable to join us in person our service is also available on 96.7FM at 11am.