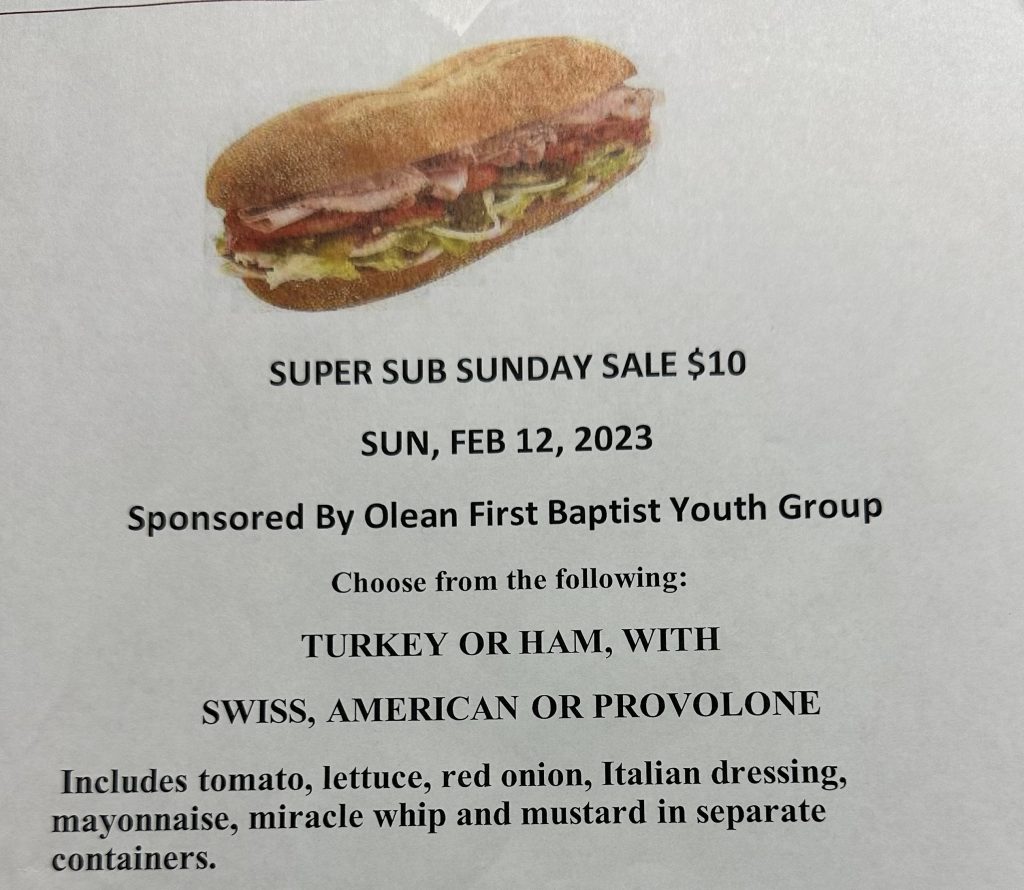 Our FBC Youth Group is holding a Super Bowl Sub Fundraiser!!
Pickup will be on February 12th at 1pm – however orders are due no later than 2/5/23!!!!
To order please call the church office at 716-372-5151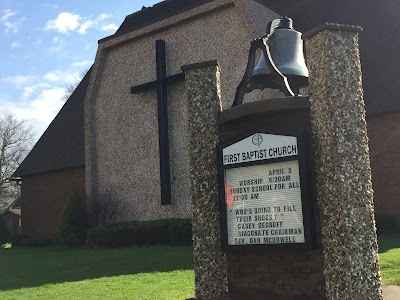 We will be live on Facebook for the service at 9:30am Sunday mornings. As soon as possible when church is over the service will be available on our YouTube Channel.
To get to our Facebook page click here
To get to our YouTube channel click here
Welcome to Olean First Baptist Church! We are so glad that you have found us!
We are located at 133 S Union St in Olean NY.
We would love to see you in person at a service! We worship at 9:30am every Sunday followed by Sunday School for all ages at 11am.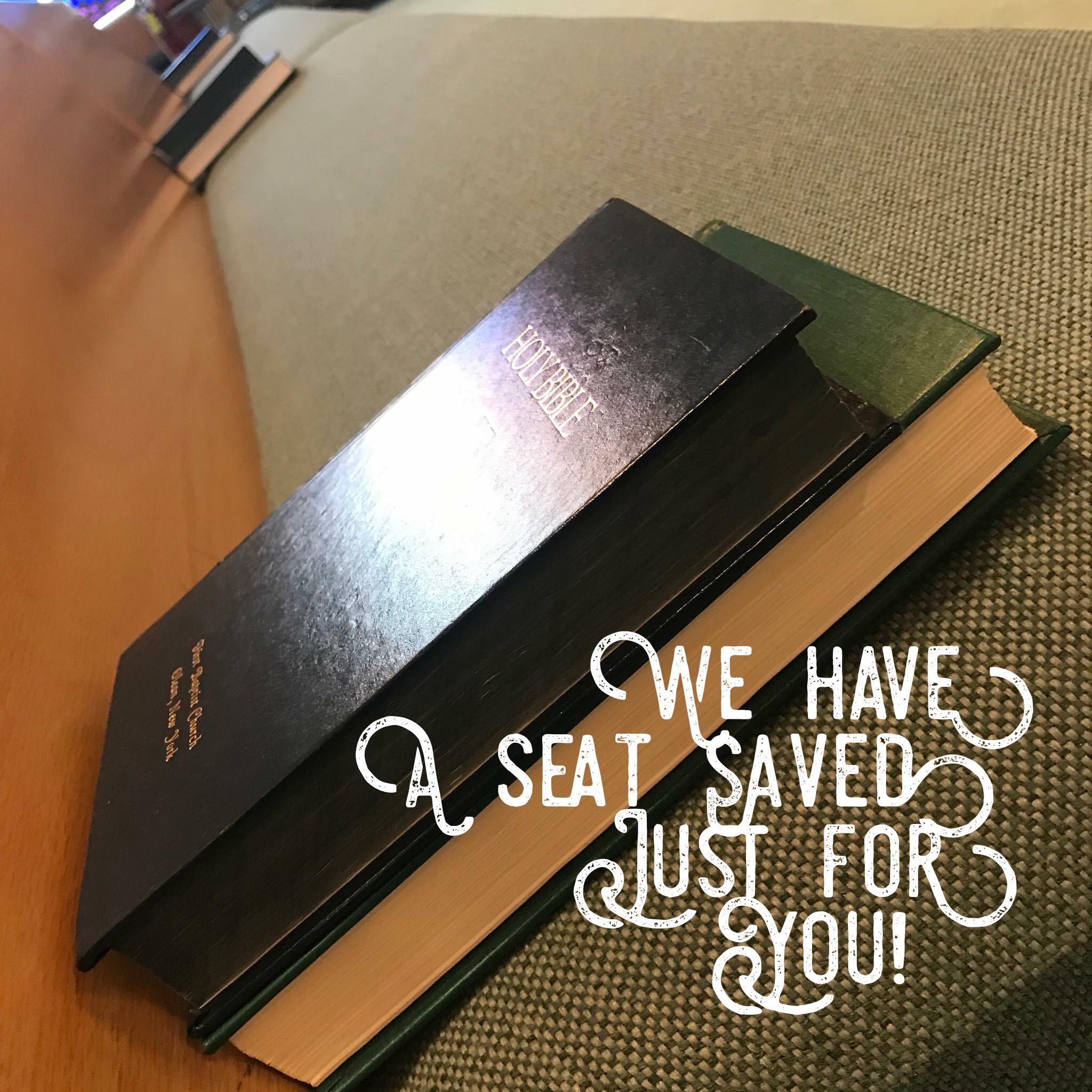 As you will see on our calendar and in our newsletter we are busy doing the Lord's work and strive to be the Church of Jesus Christ – where every member is a minister.
Contact us by phone at 716-372-5151. Find us on Facebook as well at OleanFirstBaptistChurch